Our caring and compassionate
​​​​​​​veterinary care team!
Meet the Veterinarians & Team of Sherlock Bones Animal Hospital in Carmel! We're pleased to provide exceptional vet care for your pets!
Please call us at 317-548-6800 to speak to one of our caring veterinary staff members!
Doctors
Roger E. Nix, D.V.M.
Dr. Nix, originally from Southern Indiana, graduated from Purdue's School of Veterinary Medicine in 1982 and has been practicing in the Indianapolis area ever since. His clinical interests include canine pediatrics and geriatrics, and his passion for animal joint health inspired the creation of a company to manufacture PetPROPEL, an all-natural Hyaluronic Acid-based joint supplement that he and other veterinarians use to treat age-related joint issues in dogs and cats.
In his free time, Dr. Nix enjoys spending time with his wife and sons. Their family also includes one dog and a flock of chickens devoted to creating a steady supply of fresh eggs. He counts flying, sailing, and traveling as his favorite activities interests outside of the hospital. In addition to his reputation as a trusted Carmel Veterinarian, Dr. Nix also owns a practice in Fishers, IN.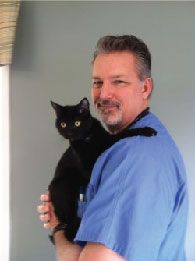 Tim Paul, D.V.M.
Dr. Paul received his Ministerial degree from Bob Jones University in Greenville, South Carolina and his Doctorate of Veterinary Medicine from the University of Tennessee College of Veterinary Medicine in 2004. He completed an internship in small and exotic animal medicine and surgery at VCAVet Care in Albuquerque, New Mexico in 2005. Since then he has worked in his home town of Indianapolis and Hamilton County as a general practitioner and emergency and critical care doctor.
Dr. Paul's areas of interest are soft tissue surgery, ophthalmology and exotic animal medicine. He also volunteers as a consultant for the Humane Society for Hamilton County. He resides in Fishers with his wife and their two daughters as well as two cats and a cockatiel.
Ben Ealing, D.V.M.
Dr. Ben Ealing graduated from Purdue College of Veterinary Medicine in 2005. He has practiced in central Indiana since graduation. Dr. Ealing joined the practice in January of 2015. He lives in Carmel with his wife (also a veterinarian), twin boys, and three cats. When he is not in the office, Dr. Ealing enjoys running, playing with his kids and caring for his aquariums. Dr. Ealing enjoys all aspects of veterinary care and has a special interest in internal medicine and critical care.
Practice Manager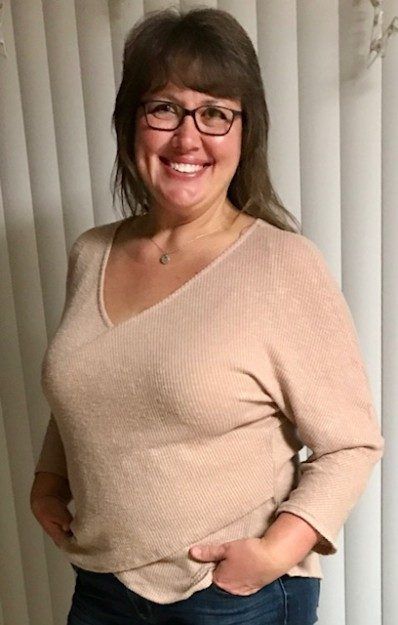 Julie
I have been in veterinary medicine for the past 25 years, 19 years of it working in a busy emergency practice and running the ICU department. I have been married to my best friend for 30 years. We have two children, Ashley, a stay at home mom to our two grandsons, and Nick, who is a professional pilot living in Wisconsin. I have one grand-dog that is a lab mix. We love to be outdoors, hiking, biking, camping, kayaking, fishing and sitting by a fire with our grandsons. Life is good.
Registered Veterinary Technician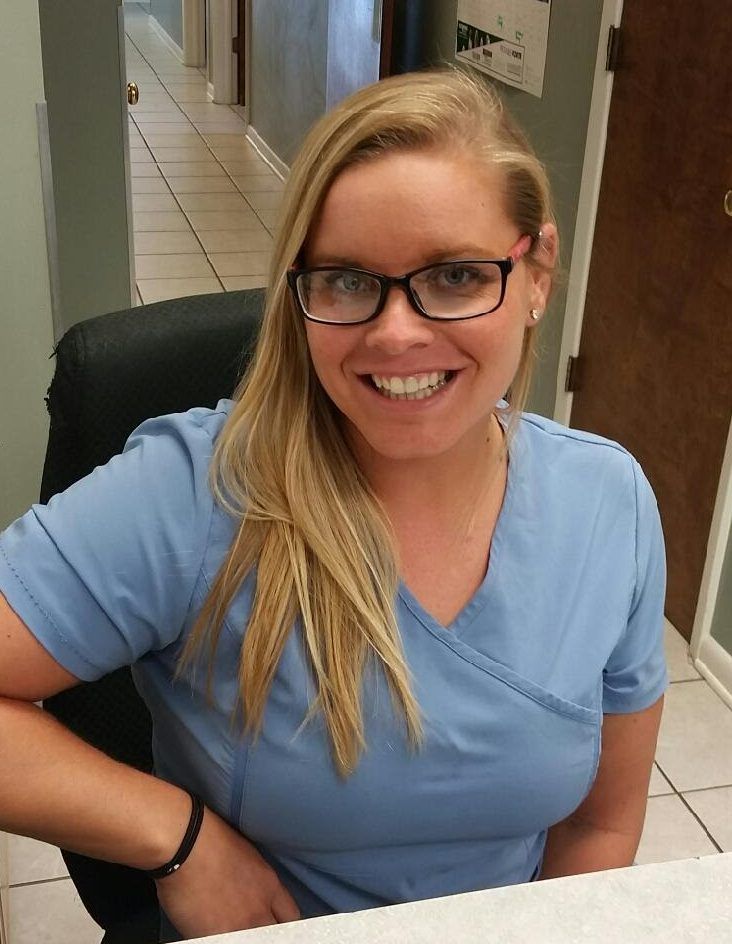 Amber
Amber graduated from Harrison College in May of 2017 with a degree in Veterinary Technology. She is our newest registered veterinary technician. She enjoys working with animals and taking part in keeping them healthy. Amber has 3 dogs of her own, all rescues from the shelter and they are her world. When she is not working at Sherlock Bones, she works weekends as a bartender. She also enjoys staying active by playing softball, golfing, rock climbing and being outdoors. She volunteers at the local shelter in her spare time.
Veterinary Assistants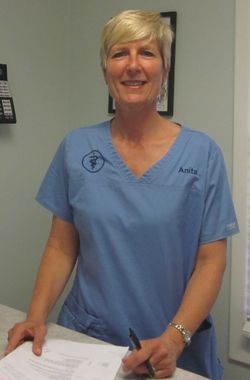 Anita
Staff Resources / Client Support
Anita has enjoyed working with her husband Dr. Nix and the rest of the staff at Sherlock Bones since joining the practice in 2008. She graduated from Purdue University and then obtained her Master's Degree in Speech Pathology from
Memphis State University.
Anita and Dr. Nix have two grown sons. Their family includes an active Redbone Coonhound, Gabe, a sweet Beagle/Doberman girl named Callie, and a wonderful flock of egg-laying chickens.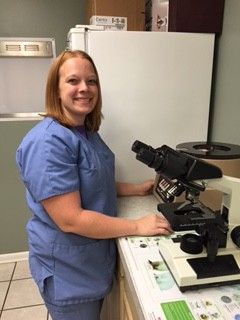 Megan
Megan finished at Penn Foster with her career diploma as a veterinarian assistant in 2012 and she's been working in the veterinary health field for the past year and a half. She has three furry family members— a mixed breed dog named Buzz, a Bloodhound named Duke and her hamster Max. She lives in Sheridan with son Cameron.
Megan loves all animals but especially pigs, describing them as "super cute" with "mellow (for the most part)" personalities. Her affection for pigs grew throughout the decade she spent showing them in 4H, a tradition that carries on today with her son.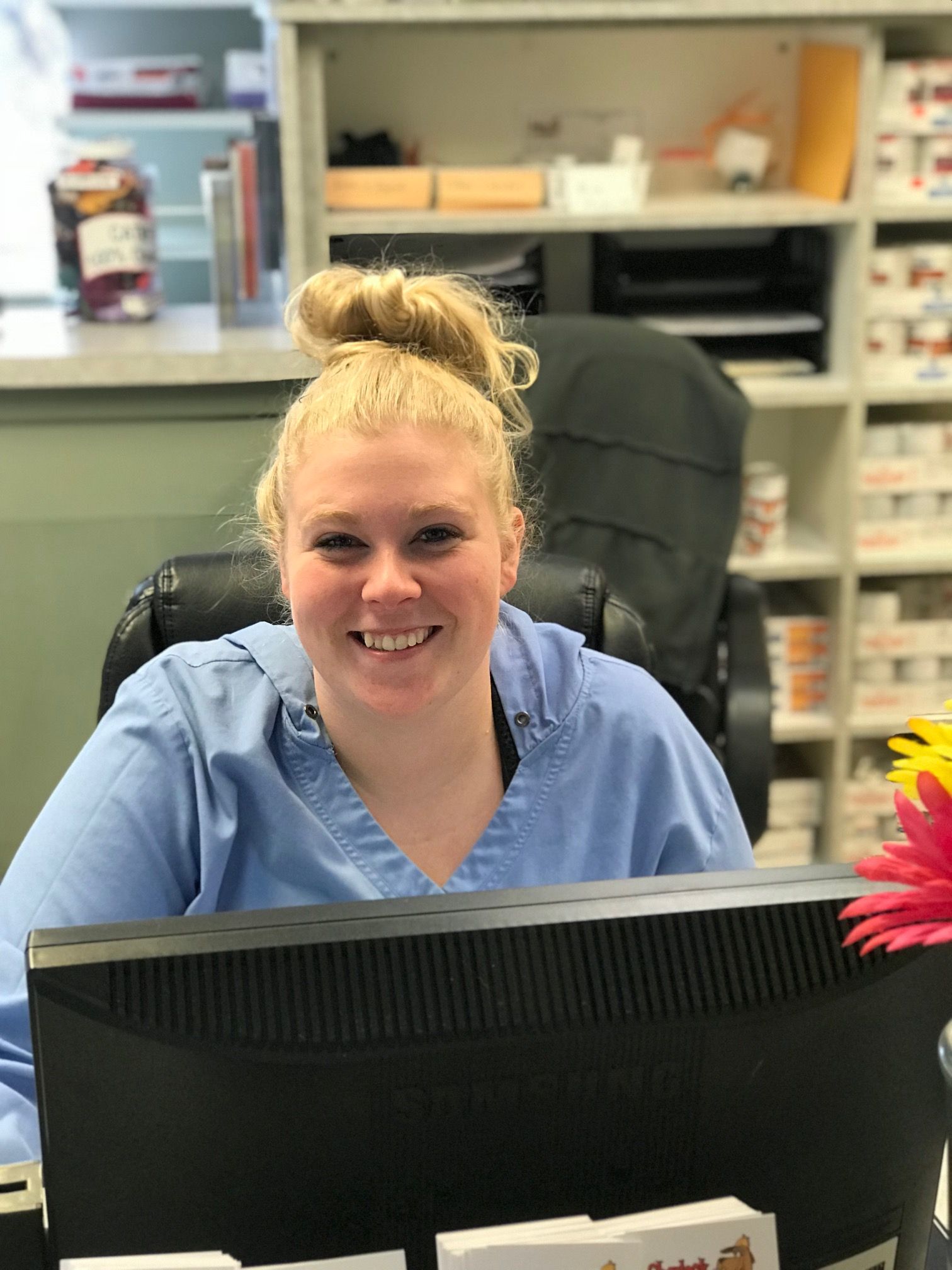 Emily S.
Emily is married and has 2 fur babies, Stryker is a German Shepherd who is 3 years old and Ruger is almost 1 year old and he is a Pit Bull/Cattle Dog mix. She has a special place in her heart for horses. She enjoys swimming in her free time and spending time with family and friends.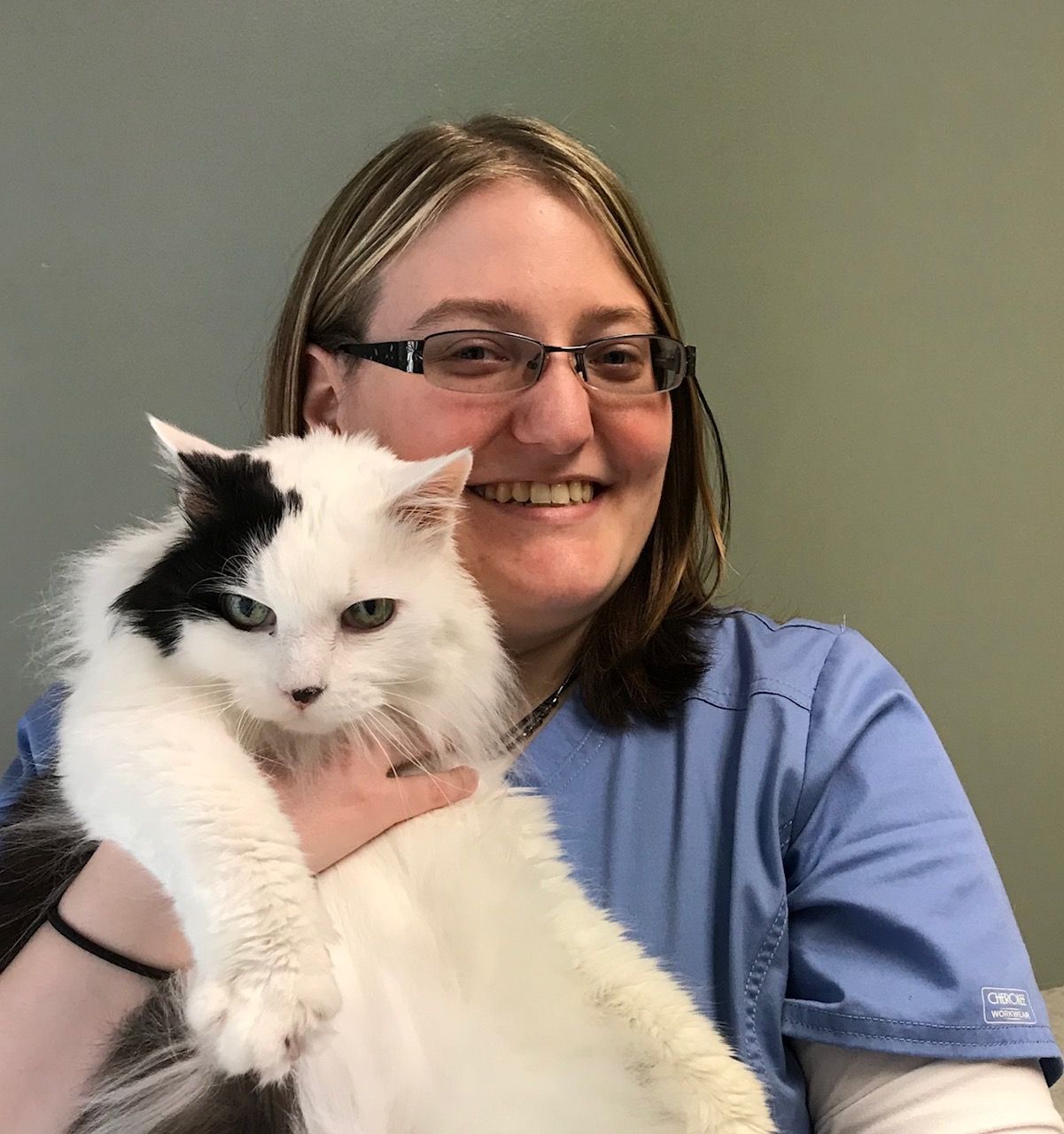 Anna Marie Miller
Anna Marie graduated from Vet Tech Institute of International Business College in 2016 and she is currently working on getting her vet tech license. She has always loved animals and grew up with hamsters, guinea pigs, fish, dogs and a cat. She currently live with 2 dogs, Gus and Koda. Gus is a 4 year old Bichon that loves to go for walks and play ball. Koda is a 1 year old Shorkie that looks like Chewbacca from Star Wars. He loves to play ball and tug on Gus' ears and bite his legs. In Anna Marie's spare time, she loves to watch movies, especially Batman, taking photos of nature or of her animals, hanging out with friends, or creating something out of glass or pottery. She is excited to be at Sherlock Bones and helping owners with their dogs, cats, and other critters.
Groomer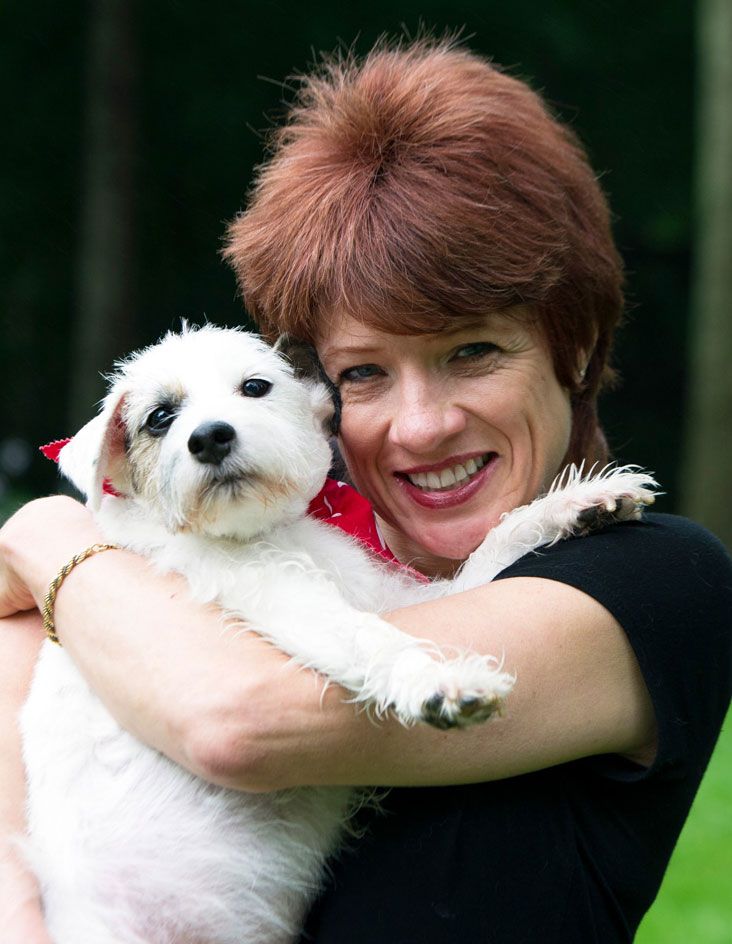 Allison
For over 15 years Allison has been involved in animal rescue in one form or another. It was roughly 5 years ago that she decided to grab her passion for dogs and cats and become a professional dog groomer. She graduated from Animal Arts Academy in Carmel Indiana at the top of her class and has not looked back. "I love what I do and look forward to going to work every morning."

Allison specializes in working with puppies and shy/uncertain dogs. She takes her time with them and strives to make every dog feel comfortable and loved. "One of the greatest joys of my life is to be able to take a scared dog with an uncertain past and make his grooming a completely paws-itive experience!"